In this special three-part series of Death & Numbers, we're cracking open cookbooks and archival records to learn about the bond between food and text.
In this first episode, we pair a largely forgotten 17th century French cookbook with Julia Child's classic cookbook Mastering the Art of French Cooking to consider how food writing shapes cultural transmission.
Find out more!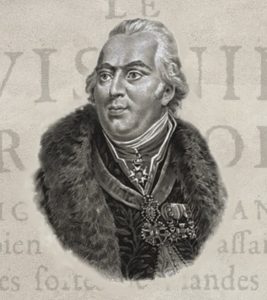 To see medieval and early modern "recipe" collections, check out the Harry Ransom Center.
For more information on Le Cuisinier françois read British Library curator Polly Russell's "The History cook: Le Cuisinier françois, by La Varenne."
To read more about 17th century cookbooks, see Wendy Wall. Recipes for Thought Knowledge and Taste in the Early Modern English Kitchen. U of Pennsylvania, 2016.
Buy a copy of Mastering the Art of French Cooking by Julia Child, Simone Beck and Louisette Bertholle (1961).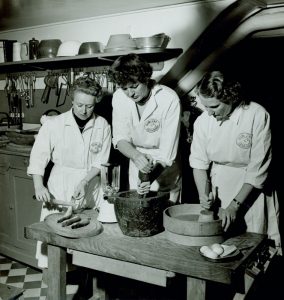 To read more about persistent gender imbalances in the world of professional chefs, we recommend the following articles: Why Are There So Few Women Chefs?, Simmering Issues: More Women Seek Culinary Careers, but Gender Gap Remains for Executive Chefs, and this piece, which interviews female chefs about their status as exceptions to the general rule. For an analysis of the estimated gender pay gap between male and female chefs, see this article from Eater.
Visit Julia Child's house in Cambridge, spend the night at her home in Provence, or see her kitchen preserved at the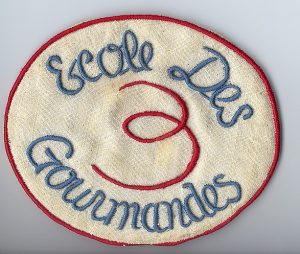 To see Julia Child's collection of cookbooks, check out the Schlesinger Library at the Radcliffe Institute site.
The contract for Mastering the Art of French Cooking: Volume II was made on May 13, 1968, between Alfred A. Knopf publishing and Julia Child. Simone Beck is listed as a co-author. Child and Beck received equal shares, however, out of the $100,000 advance, only $20,000 went to Beck. 100,000 copies of the first printing were ordered (quite a high number) based on the success of the first volume. There was tremendous publicity for the book's launch on October 22, with Child being featured on the cover of TV Guide, and making an appearance on the Today Show.
Child's profits from the cookbook were quite impressive. According to a six-month royalty statement from Alfred A. Knopf, ending on September 30, 1971, her share of the royalties for Volume I and II of Mastering the Art of French Cooking was $441, 862.73. The bulk of these sales still came from the original first volume (published ten years earlier).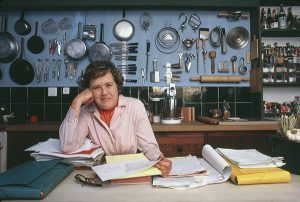 Enjoy Dan Aykroyd's famous (or infamous) parody of Julia Child on Saturday Night Live.
For a glimpse of traditional French cookbooks check out Je sais cuisiner. Originally published in 1932, I Know How to Cook has never been out of print. It originally featured over two thousand recipes, though it has been pared down to fourteen hundred including canonical standards like coq au vin and crêpe suzette. Mathiot regularly revised the book until 1998, when she died at age ninety-one. Selling six-million copies, it was not until 2009 that the work was finally translated into English. Learn more about Je sais cuisiner from one of its translators', and try out some of the recipes, available on NPR, "Oui, Oui! French Cooking Made Easy."
Want to learn more about French cuisine? Read French Food: On the Table, On the Page, and in French Culture, edited by Lawrence R. Schehr and Allen S. Weiss.
Inspired to try out some recipes of your own? Follow in the footsteps of Julie Powell, of Julie and Julia
Check out the bestselling cookbooks in the United States in 2016.
Transcript of this episode available here.